View your
emergency measures live.
Take charge of your safety and that of your employees on a daily basis!
More than just a tool, CountAct makes your safety organization and day-to-day emergencies run more smoothly.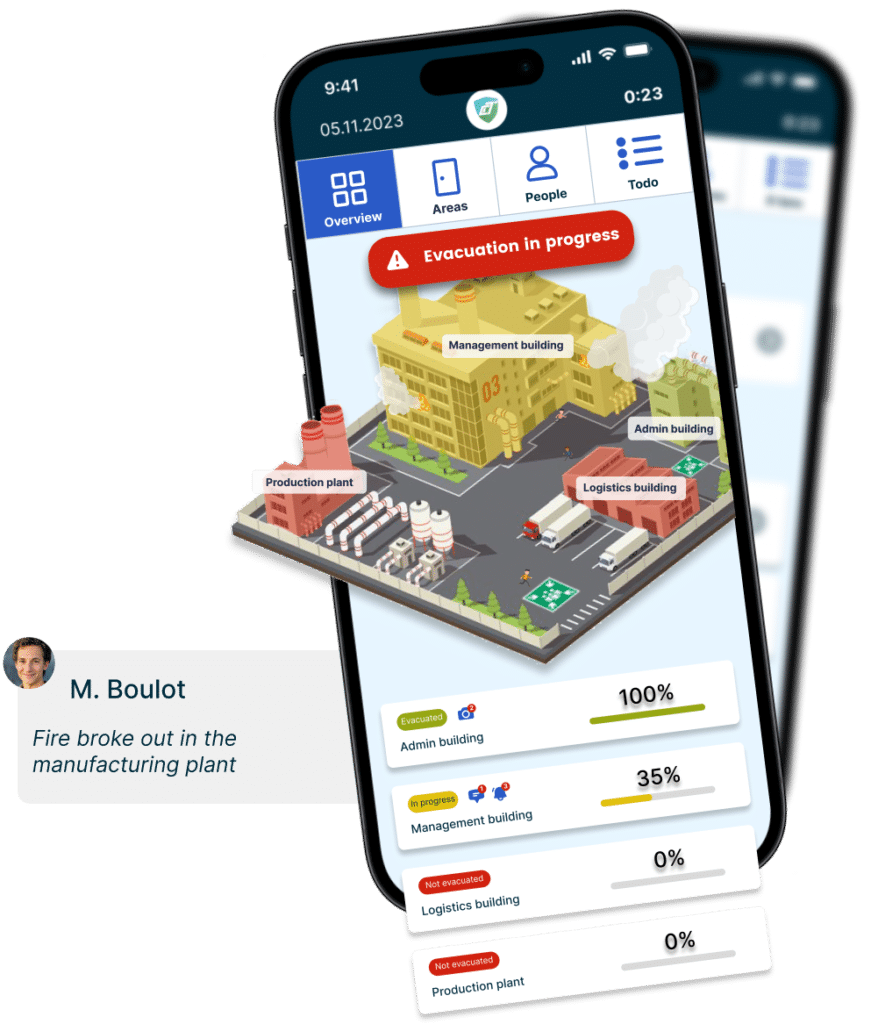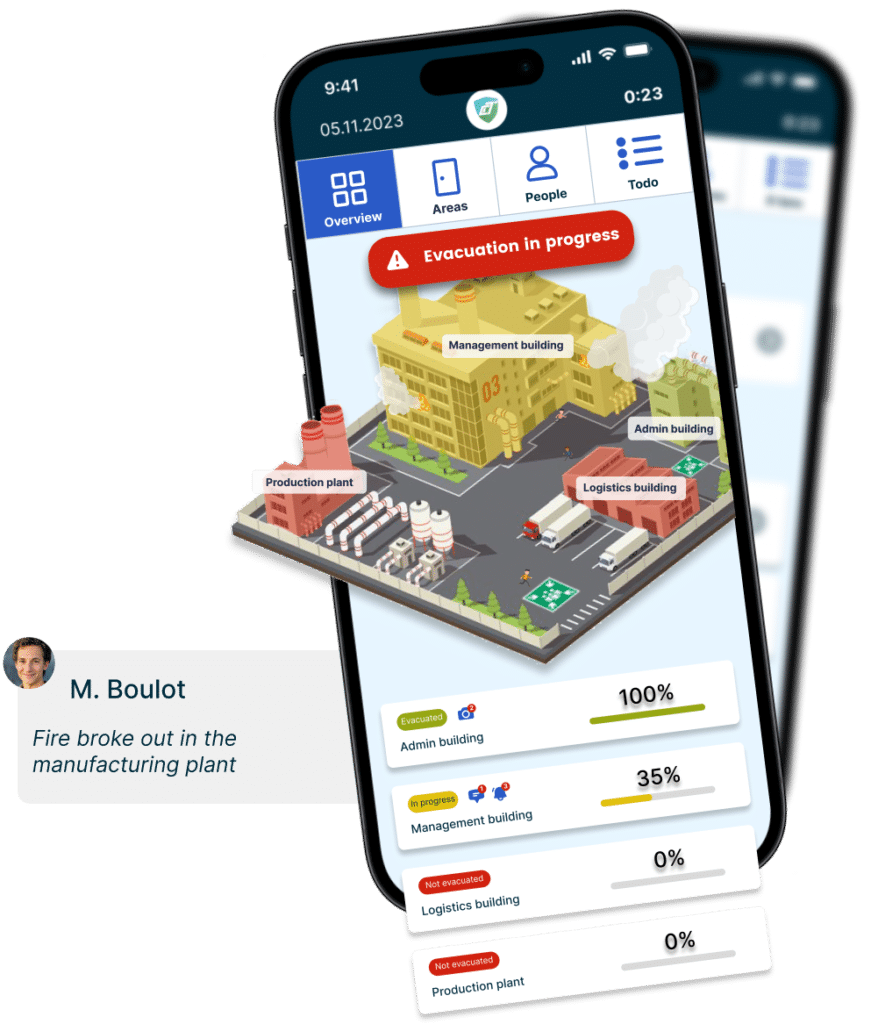 Your employees expect
greater day-to-day safety.
Aggression, discrimination, mistrust… Against a backdrop of global crisis, your employees are finding it increasingly difficult to thrive in the office. Offering a multitude of different and complex security processes is no longer enough !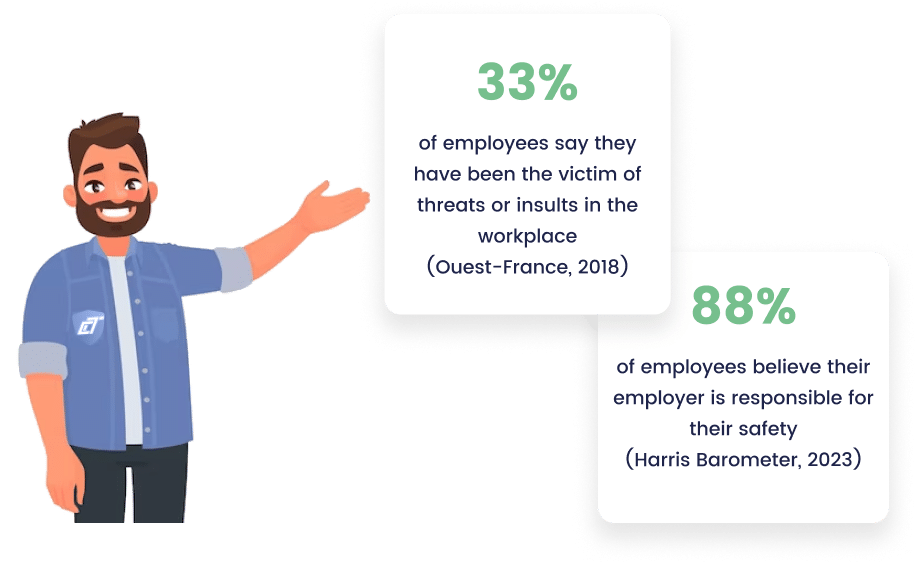 Why security teams are adopting CountAct.
You have better things to do
than deal with paperwork.
Now you can manage your evacuations and emergency measures consistently, simply and efficiently.
There's no need to panic during a crisis: we take the decisions right alongside you.
Thanks to a map of your company, we can give you the most suitable evacuation route in real time.
We're safety experts.
Meet all your safety obligations effortlessly.
With a central tool for managing your safety action plans, prevention and organization.
At last, you'll have peace of mind about the challenges facing your company.
Find the security that's right for you.
COUNTACT SECURES A WIDE AUDIENCE